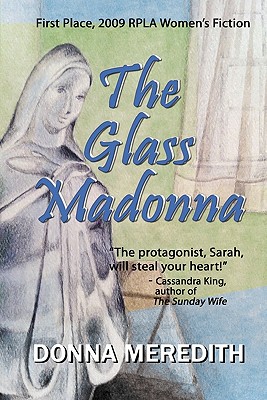 The Glass Madonna (Paperback)
Wild Women Writers, 9780982901502, 312pp.
Publication Date: September 24, 2010
* Individual store prices may vary.
Description
Donna Meredith's award-winning debut novel, "The Glass Madonna," tells the powerful story of a woman's determination to create her own destiny. Coming of age was supposed to be easy in the 70s. After all, women have been liberated and love is free. Why does Sarah Stevens find life so hard? Union rules and tradition still ban women from making glass, an art form Sarah views as part of her family heritage. And regard for virginity is not as dead as Sarah thinks when she gives hers up to a college boyfriend. Her husband, unable to get past his jealousy, isolates her in a backwoods trailer and tells her he always wanted to marry a virgin. Unintentionally reinforcing his criticism, Aunt Livvie treasures a family heirloom, a glass figurine of the Madonna. It shines with perfect purity no real woman could achieve. The novel weaves together stories of three generations of glass workers who emigrate from Germany to West Virginia. From Aunt Livvie, Sarah learns about women in her family who overcame wrenching losses, brutal working conditions, and rape. Her aunt's stories and wisdom, and her family's unconditional love give Sarah the courage to forge a new life for herself and her child. "The Glass Madonna" underscores the importance of the women's movement in freeing women (and men) from debilitating secrets and ruinous marriages. The protagonist, Sarah, is a woman who will steal your heart.