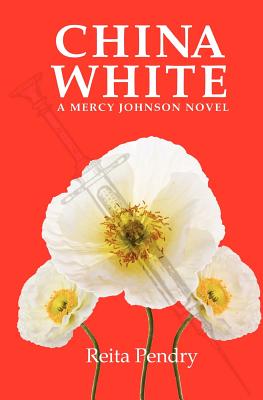 China White
A Mercy Johnson Novel
Paperback

* Individual store prices may vary.
Description
Washington, D.C. criminal defense attorney Mercy Johnson has a nose for mischief. When a young college student, John Morrow, hires her to represent him on heroin smuggling charges, she senses that mischief will make her job harder than usual. Her instincts prove reliable. Heroin of a street value of twenty million dollars is the main exhibit in the trial of United States v. John Morrow. During a recess, thieves walk out of federal court with the heroin, taking Mercy and Morrow as hostages. Will Banks, a seasoned narcotics detective, must recover the heroin and bring the thieves to account. Mercy and her investigator, Sam Lester, build a defense for Morrow against the heroin smuggling charges, while Banks grapples with the fear that he may have arrested the wrong man. Mercy's nephew, one of Banks's hand-picked Narcotics Task Force members, gets drawn into the investigation of the heroin heist, and a botched sting to recover the heroin nearly costs him his life. Morrow's college career, his future, everything he has worked for, is on the line. Mercy must convince Banks and the federal prosecutor that Morrow is not a part of the heroin conspiracy.
Little Peak Creek Publishing Company, 9780982926505, 298pp.
Publication Date: August 11, 2011
About the Author
Reita Pendry was born in the mountains of North Carolina and raised in Charlotte, North Carolina. She graduated from the University of North Carolina School of Law and worked for three years in Winston-Salem before moving to the District of Columbia. She practiced law in Washington, D.C. for twenty-five years. For twenty of those years, she was a criminal defense attorney. She now lives and works in Charlotte, where her family resides. Reita is at work on her third novel.
or
Not Currently Available for Direct Purchase