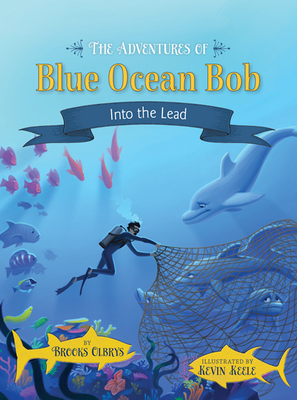 The Adventures of Blue Ocean Bob (Hardcover)
Into the Lead
Children's Success Unlimited LLC, 9780982961377, 56pp.
Publication Date: April 19, 2016
Other Editions of This Title:
Hardcover (8/1/2011)
* Individual store prices may vary.
Description
Dive Deep with Blue Ocean Bob as He Takes the Lead Protecting All Life in the Sea of Kerchoo

An earthquake has set off an oil spill on the ocean floor, and Blue Ocean Bob faces his toughest challenge yet. After seeking advice from the local sage, Doc the turtle, Bob musters the courage to dive down and repair the damage alongside his mentor, Mary Marine. Upon their return, Wallace the walrus alerts Bob that a great white shark has been beached. Calling on his island friends, Bob devises a creative plan to set the shark free.

But when Mary is called away to a distant island, Bob has to put his fears (and those of his hummingbird guardian, Xena) aside and step into his mentor's shoes. Some unlikely allies help Bob in his new role, but he soon realizes that he needs even more help. Thanks to a tip from his trusted friend, Earl the clam, Bob finds the perfect candidate in a young girl he meets on the shore.

The Adventures of Blue Ocean Bob: Into the Lead is the third installment in this colorful and inspiring early chapter book series that provides young readers with an introduction to timeless principles of achievement.
About the Author
A graduate of Stanford University, the Fletcher School of Law and Diplomacy at Tufts, and the University of California at Berkeley School of Law, Brooks Olbrys is the founder of Children's Success Unlimited and a managing director at investment bank Ion Partners. He lives with his wife and son in New York City and greatly enjoys escapes to the North and South American coastlines. From a young age, Kevin Keele has enjoyed creating artwork in many forms: drawing, oil painting, digital painting, even stained glass. His work has been featured in numerous picture books, magazines, board games, and video games. Though he lives far from any coastline, he has always been fascinated by the ocean and enjoys illustrating its various creatures. Kevin is currently an artist for Disney Interactive Studios. He lives in Utah with his wife and two sons. They are the caretakers of one cat, three chickens, and thousands of Italian honeybees."
or
Not Currently Available for Direct Purchase