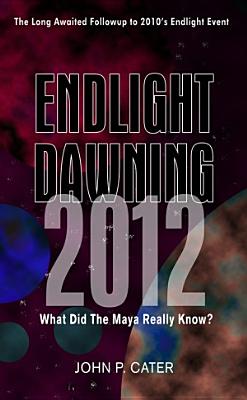 Endlight Dawning: 2012: The Maya Knew (Paperback)
2012: The Maya Knew
Dailey Swan Pub, 9780982976951, 211pp.
Publication Date: May 15, 2012
* Individual store prices may vary.
or
Not Currently Available for Direct Purchase
Description
Endlight Dawning 2012 continues the Endlight Event saga from its interruption on December 21, 2012 by an extraterrestrial intervention. A large underground colony of survivalists in Carlbad Caverns has experienced an extinction level event (ELE) eclipse of the sun on Earth. Messages received from the extraterrestrial intelligence begin to support Mayan predictions. They are trying to tell us something. As the scientists in the caverns slowly decode the messages, their knowledge of time, space and dimensions are put to the limits. Everything is not as it seems. Earth is changing. A new world is dawning.
Advertisement