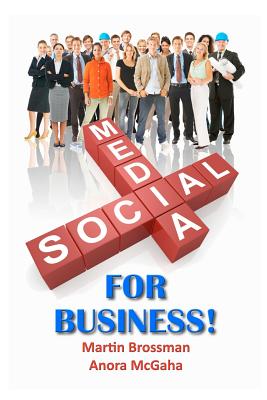 Social Media for Business (Paperback)
The Small Business Guide to Online Marketing
Outer Banks Publishing Group, 9780982993187, 274pp.
Publication Date: July 6, 2011
* Individual store prices may vary.
Description
Social Media for Business is an insider's guide to online marketing for the small business owner, manager or entrepreneur who wants to build the right multidimensional Web presence. Guaranteed to boost your social networking IQ, this book invests in your future with tips for sustainable tactics and savvy communications that are proven to deliver the real social media ROI - higher levels of customer engagement. Co-authors Martin Brossman and Anora McGaha speak from experience in educating small businesses and solo-professionals in the everyday strategies that drive social media results. In all, more than twenty experts contribute their perspectives on Web marketing and social media management. Social Media for Business: - Explains the competitive advantage for small and micro-business owners - Clarifies how businesses attract, engage and retain new customers - Demystifies social media strategy, implementation and content creation - Helps you define and evaluate your social media management program - Alerts you to the risks of not monitoring the online conversation - Discusses the value of fully integrating social media into your business - Guides you through the exciting cultural changes and paradigm shifts.
About the Author
MARTIN BROSSMAN is a leading authority on social media and online marketing. He is a business coach, consultant, and a dynamic trainer and speaker known for his insight and humor. An advocate for professional transparency, Martin is a catalyst for achieving powerful business results with integrity. ANORA MCGAHA is a creative social media manager, Internet researcher, and creative writer who is also recognized for her skill in mapping complex ideas into project plans. Anora is interested in the ongoing process of fully integrating social media programs with a company's online marketing and business strategies and operations.