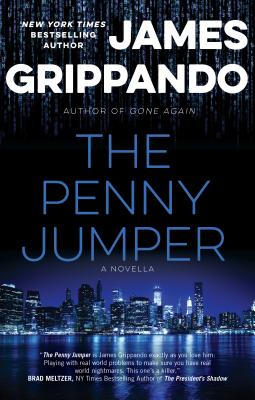 The Penny Jumper (Hardcover)
A Novella
Nightstand Press, 9780982996553
Publication Date: October 11, 2016
* Individual store prices may vary.
Description
New York Times bestselling author James Grippando ventures into the world of astrophysics, high-stakes trading and the algorithms that up the game with THE PENNY JUMPER, a thriller about a young scientist lured to Wall Street by the promise of a pay-day that will offset her student loans and jump start her life.

Things haven't come easy for brilliant young astrophysicist Ainsley Grace. Her mother, an equally talented astrophysicist, died when Ainsley was just a child. A "brainiac" who started college at age sixteen and earned her Ph.D. before most people her age had even settled on a major, Ainsley struggled to fit in. But the pieces of her life seem to fall together when Ainsley teams up with her mother's former colleague at MIT to finish Project Cosmic Company, which her mother had been working on when she died.

Then the dream unravels.