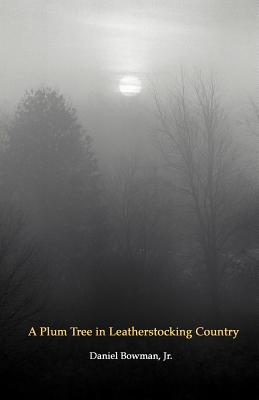 A Plum Tree in Leatherstocking Country
Paperback

* Individual store prices may vary.
Description
Scott Russell Sanders has written, "How could our hearts be large enough for heaven if they are not large enough for earth? The only paradise I know is the one lit by our everyday sun, this land of difficult love, shot through with shadow. The place where we learn this love, if we learn it at all, shimmers behind every new place we inhabit." In his first collection, Daniel Bowman, Jr. extends his heart and full lyric senses out from the Mohawk River Valley of his youth across the land, exploring the persistence of season and place, and their relationship to memory and identity. These deeply atmospheric poems transcend the geographic to emerge in a rich psychological and spiritual territory. The result is a poetry that is simultaneously mysterious and disorienting as well as lucid and revealing-reflecting who we thought we were, and who we might truly be. As Jeanne Murray Walker said of the book, "It captures brilliantly the strangeness of being human.
Virtual Artists Collective, 9780983009160, 80pp.
Publication Date: January 16, 2012