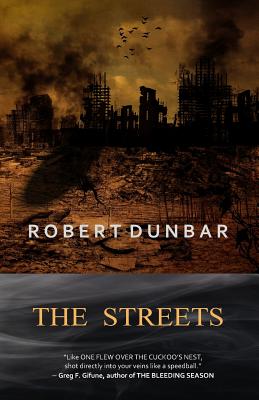 The Streets (Paperback)
Uninvited Books, 9780983045786, 334pp.
Publication Date: September 1, 2015
* Individual store prices may vary.
Description
"Like ONE FLEW OVER THE CUCKOO'S NEST, shot directly into your veins like a speedball." Greg F. Gifune, author of THE BLEEDING SEASON Final part of THE PINES TRILOGY by Robert Dunbar: THE PINES "Dark, foreboding, menacing, eerie ... seductive." The Philadelphia Inquirer THE SHORE "A classic of modern horror." Weird New Jersey THE STREETS Escaping horrors that prowl the back alleys of a nameless city, a group of young people find themselves trapped in a decrepit asylum ... where unspeakable evil awaits them. Do the streets offer salvation? Or destruction? "Robert Dunbar has the unique personal vision, command of language, and atmospheric style to enrapture you in the wildest, deepest nightmare." Tom Piccirilli, author of THE LAST KIND WORDS.