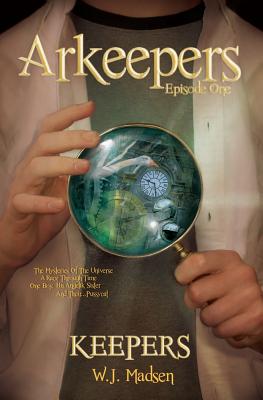 Arkeepers: Episode One: Keepers (Paperback)
Episode One: Keepers
Little M Books, 9780983048701, 142pp.
Publication Date: January 26, 2012
About the Author
Best-selling children's author, W.J. Madsen, starting writing as a dare from his then second grade son who was having trouble writing a book report. You see, W.J. was trying to teach his son that as long as you have an imagination and a blank sheet of paper, you have the power to turn your written thoughts into the most amazing adventure of a lifetime. And what an adventure it has become! W.J. Madsen is a (RIF) Reading Is Fundamental booklist pick author. In 2007 he shared that spot with New York Times' best selling authors, Blue Balliett and Anna Dale. Madsen's quirky style of writing has been hailed as having a Wizard of Oz and Alice in Wonderland style (and appeal). He is the recipient of three Disney iParenting Media awards for best in book. Madsen's one-man crusade through the children's literary world has been written about in best-selling author, Laura B. Fortgang's 2011 book, The Prosperity Plan (Tarcher/Penguin). W.J. lives in New Jersey with his wife Beth, their kids, Jake & Alexa, a ravenous guinea pig named Sandy, the always-tempestuous feline, Tobias, and the one and only, Rex, the cat!
Advertisement