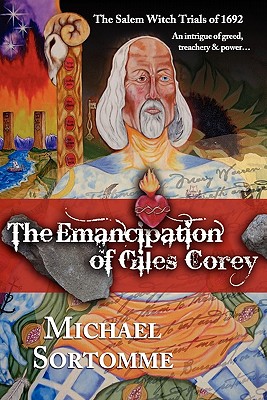 The Emancipation of Giles Corey (Paperback)
Singing Lake Press, 9780983051756, 348pp.
Publication Date: December 20, 2010
* Individual store prices may vary.
Description
"A unique twist on the murder of the only person to die by crushing in the Salem Witch Trials. Dead-on accurate in its depiction of rituals both harming and healing, and respectful of spiritual tradition and historical fact, this book stands alongside Kathleen Kent's The "Heretic's Daughter" as a must-read for anyone fascinated by Salem's past."-Maura D. Shaw, coauthor of "Celebrating the Great Mother" and "Tarot Games" Thriller, spiritual mystery, historical fiction ... or truth revealed? Twenty-first-century Salem still guarded the secrets of lies and violence, torture and blackmail-even premeditated murder-that took place during the Witch Trials of 1692. Behind the gaudy museums and shops, the crowded bus tours of local haunts, the seemingly upright Colonial families dating back to the settling of the Massachusetts Bay Colony, festered a conspiracy of longstanding guilt and purely human greed. Only one woman knew of the Family Confederacy-Sophie St. Cloud, whose connection to the Salem Witch Trials is part magickal, part personal. Sophie's dreams and hauntings have told her that the time has come to end the threat of the Confederacy and free the murdered souls of Salem after 315 years. With the aid of three friends, also mysteriously connected to Salem's past tragedies, she sets out on a perilous, exacting pilgrimage of Emancipation. The name of Giles Corey is familiar to anyone who knows the terrible story of the persecution and trials of those unfortunates who were accused of witchcraft in Essex County in 1692. Refusing to admit guilt, the elderly farmer was pressed under heavy stones and then beaten to death. His wife Martha hung soon thereafter, in the last group of executions before the trials were stopped. Every September, a secret ritual was performed by members of the conspiracy to keep Giles restrained in this world, unable to move to the next. Sophie St. Cloud must use all her spiritual and shamanic powers to defeat the evil and bring the good to Light in Salem's most historical graveyards. Michael Sortomme, writer and artist, embarked on a spiritual career that spanned more than three decades and encompassed metaphysics, the occult arts, and active indigenous Shamanic practice. Educated in archeology and modern literature, she has journeyed in pursuit of Truth that she translates into vivid paintings and equally compelling stories. Currently on hiatus from private practice and community service, Michael is focusing on her life as an author and multi-media artist. She lives and creates under a 150-year-old Larch tree in Oregon's Pinot noir country. Her passions include herstory, genetic genealogy, international travel, and fine dark chocolate. Contact her through her website, www.michaelsortomme.com.
or
Not Currently Available for Direct Purchase