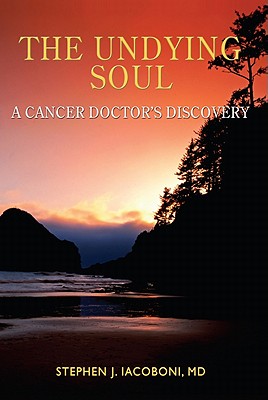 The Undying Soul (Hardcover)
A Cancer Doctor's Discovery
Sji Publishing, 9780983053804, 155pp.
Publication Date: December 1, 2010
* Individual store prices may vary.
Description
For decades, Dr. Stephen Iacoboni called John Donne's words with him in his coat pocket: "No man is an island Every man's death diminishes me .Therefore, do not send to know For whom the bell tolls .It tolls for thee." Donne's sentiment lived in his heart and, over time, began to break it, when the best medicine was not enough. Every patient's death begged questions. "I knew there was something missing for them, and for me that until I could offer answers I would never be the healer I hoped to become."
The physician did not heal himself. His patients did, at last, after extracting promises that he would bring their revelations to light. It is their stories that guide this voyage of thought and spirit, laughter and love. This book is a primer for people facing life's last and greatest mystery, and for those who travel with them an inspirational alternative to loneliness and fear and an introduction to what is simply, the Undying Soul.