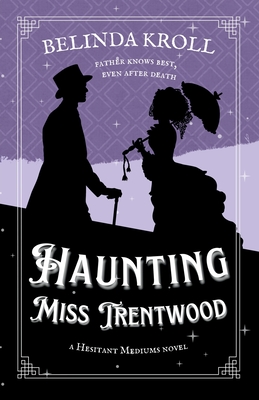 Haunting Miss Trentwood (Paperback)
Bright Bird Press, 9780983078609, 256pp.
Publication Date: October 20, 2010
* Individual store prices may vary.
Description
Witty, secluded Mary is reeling after her father, Trentwood, passes away and returns in ghostly form. Despite the ghost's constant prodding, Mary continues to live in their aging home with only her aunt and their servants for company. But their quiet manor house carries secrets even from Mary and Trentwood. When Hartwell, a London lawyer, arrives at their doorstep claiming someone in the house is blackmailing his sister, Mary stumbles into a mystery that forces her to revisit memories and rethink her future. As Mary and Hartwell seek the blackmailer, each learns about the importance of opening one's heart to trust and betrayal. Haunting Miss Trentwood is a light gothic tale-Legend of Sleepy Hollow meets Casper-written from varied perspectives. Readers will be entertained by bright dialogue and encouraged to reflect on the universal themes of dealing with parents and disappointing relationships, and learning to love again.
About the Author
Belinda Kroll is the author of fiction for kids and teens. She grew up in a home where reading was encouraged and Jeopardy! was on every weeknight. Both activities fostered her love of history. Some of her titles include Catching the Rose, Haunting Miss Trentwood, short story Haunting Miss Trentwood: The Seance, and contemporary short story "The Story of Mad Maxine." She lives in Central Ohio with her husband and two step-dogs. Go Bucks!