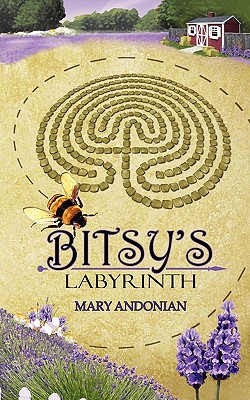 Bitsy's Labyrinth (Paperback)
Good Thief Press, 9780983107507, 198pp.
Publication Date: December 18, 2010
* Individual store prices may vary.
Description
Willamette Valley, Oregon. It's Summer Solstice and Bitsy Johnson feels utterly abandoned by her mom. She can't wait to see her dad, even though he's asked Bitsy to keep his visit from California a secret from his new wife.Bitsy's mom, a recovering alcoholic, has dug up a piece of their lavender farm and replaced it with a labyrinth in order to better commune with God. Now Bitsy has to explain to her friends why her mom has uprooted perfectly good farmland for what looks like a swirling paver patio.Bitsy's best friend Gina has her back so she's cool with the labyrinth. Josie thinks it's lame. Dylan is clueless. And then there's Nick. Bitsy and Nick are buddies, but lately she's felt, well, something more. When tragedy strikes Bitsy's world, the unexpected happens. And much of it has to do with Bitsy's labyrinth.