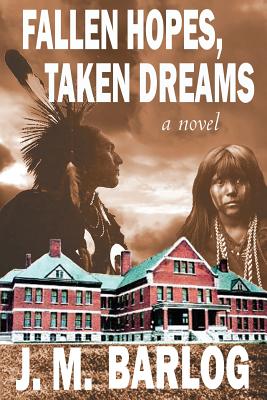 Fallen Hopes, Taken Dreams (Paperback)
BAK Books, 9780983145370, 336pp.
Publication Date: August 23, 2012
* Individual store prices may vary.
Description
It was the roaring twenties ... Their only crime was being born Native American ... Still teenagers, their dreams were taken from them when they were wrongfully committed to our nation's only Indian insane asylum. Each had been dealt a life sentence in a place where hope was crushed and spirits destroyed. Once behind the barred windows and locked doors of the Canton Indian Insane Asylum, they would endure unspeakable abuse and torture. Death was their only escape. There was no hope of release, until ... One would give them hope in this place that had no hope. One who would fire their spirits and breathe defiant life back into their souls. Some stories move our hearts; some stories move our minds-and some stories move our very souls. Fallen Hopes, Taken Dreams is the powerful, heart-wrenching story based on the records in the South Dakota State Archives for the Canton Indian Insane Asylum. Much of what you will read is verifiable, but some has been fictionalized, along with characters and their names. Does this make the fiction untrue, or merely unverifiable? We can't know for certain what happened behind those walls. We only know what men were willing to document for history. The rest-along with their secrets-they decided to take to their graves.