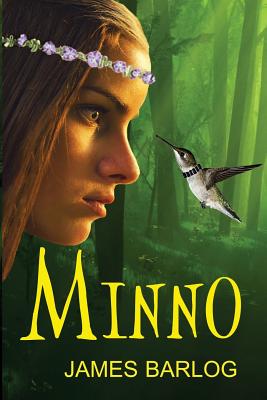 Minno
Paperback

* Individual store prices may vary.
Other Editions of This Title:
Paperback (9/21/2012)
Description
Two 13-year-old girls become reluctant heroes, and along the way discover the real meaning of kindness, family, friendship, and hope in this must-read middle-grade thriller.
4 reasons Minno belongs on your child's reading list:
★ Minno is fun, with quirky characters and non-stop fantasy action adventure.
★ Minno is packed with humor, which is at times, laugh-out-loud funny.
★ Minno improves MG/YA reading skills. And we all know kids who read succeed
★ The Minno audiobook is a perfect chapter-book primer for children 5-8, or for reluctant readers. It's also ideal for road trips.

Red Carpet Book Awards 2014 Young Adult Readers' Choice Nominee.
Visit jmbarlog.com to meet Minno, Hailey, Commander Dulfay, and the Oogly brothers.
Here's just some of what Goodreads readers say about Minno:
"I would definitely recommend this book to middle grade readers." -- April, Goodreads
"I loved the ending and I hope there is a second book coming out. This book should be made into a movie Great plot." -- Tianna, Goodreads
"This book is part Wizard Of Oz, part The Hobbit and part Alice In Wonderland, but all amazing." -- Amie, Goodreads

It isn't easy being 13 ...
And being raised by your grandfather ... and having a name like Minno ... and then having to journey through a strange land to rescue your parents. But Minno is doing the best she can.

For all her young life Minno believed her parents were dead. Then she learns they're alive, but they're in grave danger.

Her friend Hailey thought she was having a sleepover at her friend's house. Now she's Minno's ally and partner on their incredible quest. The girls embark on the adventure of a lifetime to face a veritable menagerie of strange creatures, both friendly and unfriendly to their cause.

Oh, yeah, there's also one evil high minister Craveaux, who must stop Minno while he steals all the magic in the kingdom for his own sinister purposes.

Minno must save her parents and along the way discover who she really is.
The Minno book series keeps your young readers spellbound right up to the last pages.
BAK Books, 9780983145387, 258pp.
Publication Date: September 21, 2012