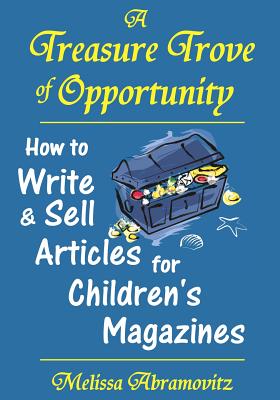 A Treasure Trove of Opportunity
How to Write and Sell Articles for Children's Magazines
Paperback

* Individual store prices may vary.
Description
Writing and selling nonfiction magazine articles for children and teenagers can be rewarding and lucrative. The tools of the trade I discuss in this book will enable you to snare article assignments and sell articles whether or not you have been published. If you are not a published writer, writing nonfiction for children and teens is an accessible and ideal method of breaking into print. It also provides a reliable, ongoing source of assignments and markets for experienced, widely published authors. Children and teen magazine editors are hungry for well-researched, well-written nonfiction, and the chances of selling magazine nonfiction are far greater than those of selling fiction. Selling nonfiction magazine articles is also far easier than selling nonfiction or fiction books. The fact that most magazines are published monthly gives magazine editors a greater ongoing need for new material. The need for children's magazine nonfiction one of the best kept secrets in the trade. At the risk of divulging well-kept secrets and tips for succeeding in this market, I've written this book to provide a comprehensive guide to planning, researching, writing, and marketing magazine nonfiction for children and teens. There are books out there on writing nonfiction in general and on magazine nonfiction in general, but they offer limited insight into the specifics of writing and selling articles for children and teens. This book will give you the specifics you need to get started in a richly fulfilling and financially rewarding full- or part-time career. Welcome to the exciting world of children's nonfiction articles, and enjoy the journey towards success as you explore this Treasure Trove of Opportunity.
E & E Publishing, 9780983149910, 280pp.
Publication Date: February 21, 2012