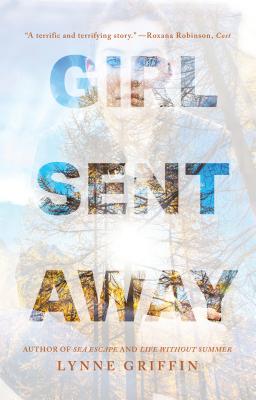 Girl Sent Away (Paperback)
Sixoneseven Books, 9780983150572, 257pp.
Publication Date: November 15, 2015
* Individual store prices may vary.
Description
Toby Sedgwick is terrified by his daughter's increasingly reckless behavior and takes a tough love approach, enrolling Ava in Mount Hope, a wilderness behavioral camp for troubled teens. Ava quickly realizes that the camp is little more than a prison, warehousing and abusing kids for their parents' money. And after spending a disturbing weekend completing the parent portion of treatment, Toby knows it too. As Ava desperately searches for a way out of Mount Hope, she is faced with resurfacing memories of a family tragedy-she can no longer suppress the pain of what happened to her mother and sister eight years earlier in Thailand. As father and daughter fight to get back to each other, the truth may irrevocably tear them apart.
About the Author
LYNNE GRIFFIN is an acclaimed novelist and a nationally recognized expert on family life. She is the author of the novels, SEA ESCAPE (Simon & Schuster, 2010) and LIFE WITHOUT SUMMER (St. Martin's Press, 2009). Her third novel GIRL SENT AWAY (SixOneSeven Books) will be published in November 2015.Lynne is also the author of the nonfiction guides LET'S TALK ABOUT IT: ADOLESCENT MENTAL HEALTH (SixOneSeven Books) and NEGOTIATION GENERATION (Penguin, 2007).Lynne teaches family studies at the graduate level at Wheelock College, and fiction writing at GrubStreet Writers. In partnership with GrubStreet, she facilitates the program for soon-to-be-published writers called Launch Lab.She's written short fiction, essays, and health, education, and parenting pieces for Salon, the Boston Globe, Brain, Child, Parenting Magazine, Scholastic Parent & Child, The Writer Magazine, Psychology Today, and more.Lynne blogs for LitChat.com and PsychologyToday.com. To learn more about Lynne's work visit, http: //www.LynneGriffin.com or follow her at https: //twitter.com/Lynne_Griffin.