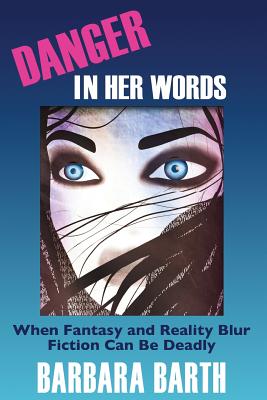 Danger In Her Words
Paperback

* Individual store prices may vary.
Description
A TV sitcom pitch gone wrong turns dog-column writer Susan Meyers in a tailspin. Sex Sells was the topic of the day at the writers' convention. Susan decided to try something new and a steamy romantic novel seemed just the answer. A widow who hadn't dated in three years, Susan was out of practice with men and sex. She turned to an online dating site to find inspiration for her book and unleashed a predator with the words she wrote. Tucked an hour away from her friends in a small town where she kept to herself, with only her tiny dog for company, Susan felt safe from the world. Little did she know her life was about to change. A romp of a story about writing and finding yourself in this book within a book. If you love girl-talk, farmhouses, antiques, country towns, a touch of murder, a sprinkle of suspense, and a bit of naughty fun, come join Susan as she learns about life from her character Jamie. Two widows looking for love in all the wrong places might still get it right if they live long enough.
Gilbert Street Press, 9780983171539, 238pp.
Publication Date: February 12, 2014
About the Author
Barbara Barth is the author of The Unfaithful Widow, a memoir on the first year on her own. Her book placed as a finalist in the 2011 USA Best Book Awards. Her work has appeared in On Purpose Woman Magazine and on many on-line sites, including The Balancing Act with Lifetime TV, Skirt.com, Silver & Grace, and The Red Room. Author, blogger, sometimes antique dealer and dog whisperer, although some days she has to bark to be heard. She lives in the metro Atlanta area with six dogs from local animal shelters. Danger In Her Words is her first work of fiction.