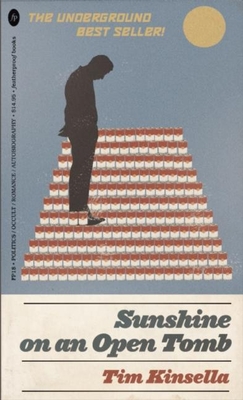 Sunshine on an Open Tomb (Paperback)
Featherproof Books, 9780983186373, 376pp.
Publication Date: October 1, 2019
* Individual store prices may vary.
Description
Our narrator is the brooding runt of a political dynasty known as The Family. Always a little tipsy, he is thoughtful but has trouble expressing himself, thanks to his many physical defects as a result of inbreeding. It is fall 1988 and his father, Poppy, is about to be appointed Prez of The Homeland. Desperate to fill air time at the advent of a 24-hour news cycle, even our narrator is suddenly of interest to The Media. The Family is forced to hide him away in one of its secret hideouts, an estate he recalls fondly from his childhood. Moody over a love triangle, our narrator gets lost wandering the mansion's long halls. He cloisters himself deep under the estate and constructs a tomb out of soup cans. Here he gets to work to correct the popular mythology that he is his mother's favorite son. His oldest brother is already tapped to be Prez. And maybe even the next brother after that. Unwittingly our narrator reveals the backstory of how The Family achieved such power, including its role in 11/22/63 and Watergate. And he lets slip some of The Family's big plans for The Homeland . . .
About the Author
Tim Kinsella is the author of two novels, Let Go and Go On and On (2014, Curbside Splendor) and The Karaoke Singer's Guide to Self-Defense (2011, Featherproof Books). In 2014 he became the publisher and editor at Featherproof Books. Since 1996 his band Joan of Arc and its related projects have released dozens of albums, and they continue to tour internationally on a regular basis. Recently he was both the artist in residence at Joyful Noise Records and the visiting writer at Roosevelt University and served on the programming committee at Chicago Filmmakers. Recent projects include multiple commissions for the MCA Chicago and The Museum of Contemporary Photography, as well as his ongoing collaborations with the experimental theater company Every House Has a Door. He lives in Chicago.