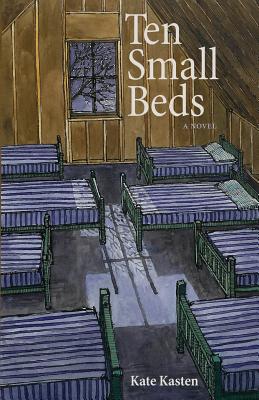 Ten Small Beds (Paperback)
Kate Kasten, 9780983195917, 374pp.
Publication Date: October 22, 2011
About the Author
In addition to Ten Small Beds, Kasten is the author of two novels, The De-Conversion of Kit Lamb and Better Days. She has also published a book of fairy tales for adults: Wildwood: Fairy Tales and Fables Re-imagined. Her short fiction has appeared in Glimmer Train, American Literary Review, Northwest Review, The Madison Review and two fiction anthologies: Side Show and Paraspheres. With Sandra de Helen, Kasten co-wrote a musical satire of the Nancy Drew mystery genre, The Clue in the Old Birdbath, which has been produced by theatre companies in Chicago, Minneapolis, Seattle, and Portland. Kasten lives and writes in Iowa City, Iowa, where she teaches English as a Second Language at the University of Iowa. Information about Kasten's fiction can be found at www.katekasten.com.
Advertisement