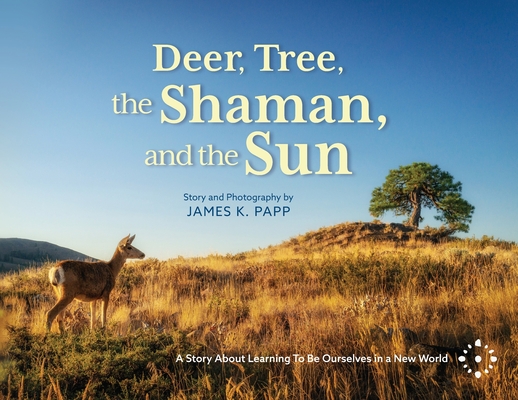 Deer, Tree, the Shaman, and the Sun
A Story About Learning To Be Ourselves in a New World
Paperback

* Individual store prices may vary.
Description
Planet Earth was consumed in the fires of an unexpected epidemic.
Perhaps it was an illness born of being out of balance with Nature.
"We are storytellers," began the shaman. "The story we tell influences our experience of being alive, and how we react to our experience influences our story. What do you dare to dream of? What do you dare to lovingly let go of? How do you want to experience life in your heart of hearts?"
Born on a wilderness backpacking trip during the life-changing year of 2020, this tale of hope honors connection with Nature as our ally to journey through disruption and uncertainty to a more harmonious future.
Inspirational words and evocative photography guide your voyage to rediscover the exquisite and graceful beauty and bounty of your own being.
"Let us remember who we are, and we will be gratefully together in unity; we will know what to do...What a blessing for each of us to have an opportunity to discover, in our heart of hearts, what is truly essential for us..."
Planet Papp LLC, 9780983204176, 50pp.
Publication Date: July 20, 2021