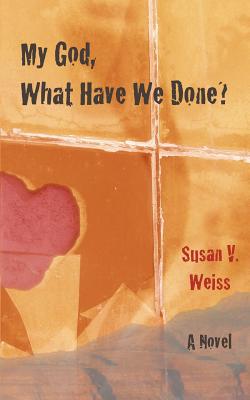 My God, What Have We Done?
Paperback

* Individual store prices may vary.
Description
In a world afflicted with war, toxicity, and hunger, does what we do in our private lives really matter? Fifty years after the creation of the atomic bomb at Los Alamos, newlyweds Pauline and Clifford visit that once-secret city on their honeymoon, compelled by Pauline's fascination with Oppenheimer, the soulful scientist. The two stories emerging from this visit reverberate back and forth between the loneliness of a new mother at home in Boston and the isolation of an entire community dedicated to the development of the bomb. While Pauline struggles with unforeseen challenges of family life, Oppenheimer and his crew reckon with forces beyond all imagining. Finally the years of frantic research on the bomb culminate in a stunning test explosion that echoes a rupture in the couple's marriage. Against the backdrop of a civilization that's out of control, Pauline begins to understand the complex, potentially explosive physics of personal relationships. At once funny and dead serious, My God, What Have We Done? sifts through the ruins left by the bomb in search of a more worthy human achievement.
Fomite, 9780983206347, 486pp.
Publication Date: May 25, 2011
About the Author
Susan V. Weiss writes, reads, and teaches in Burlington, Vermont. She has organized community writing events and initiated writing projects for offenders, refugees, and homeless people.