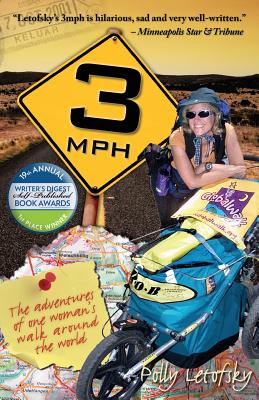 3mph
The Adventures of One Woman's Walk Around the World
Paperback

* Individual store prices may vary.
Description
Polly Letofsky left her Colorado home and headed west across 4 continents and over 14,000 miles -- by foot -- to become the first woman to walk around the world. In a spirit of adventure, along with the goal of raising global awareness for breast cancer, strangers welcomed her into their homes. The world had embraced her. But in the middle of Polly's journey, 9/11 flung us all into a crossroads in world history, and she found herself navigating a vastly changing world. In 3mph she richly details her journey with humor and honest reflection, the good times and the hardships. Sometimes serious, sometimes funny, but always inspirational, her story encourages us all to take on our biggest challenges--one step at a time.
Globalwalk, Inc, 9780983208501, 418pp.
Publication Date: February 11, 2011