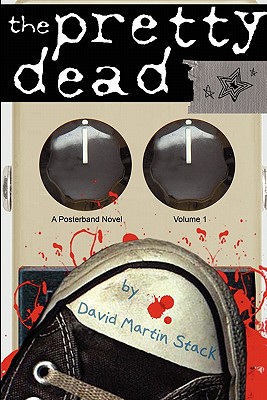 The Pretty Dead (Posterband Novel) (Paperback)
Currency Media Group, 9780983223474, 286pp.
Publication Date: August 1, 2011
* Individual store prices may vary.
Description
A mysterious virus threatens to turn the world into mindless zombies. The infected exhibit early symptoms of extreme conformity. When the virus outbreak hits a small Catholic high school in Kentucky, naturally nobody notices. Blake and his twin sister M. have a tragic sixteenth birthday when their father disappears, accused of embezzling millions to cover gambling debts. In the months after, the twins struggle to deal with the ordinary evils of high school - like cliques, detention, and driver's exams - while an extraordinary evil gathers around them. It turns out it's not just their imaginations - the cool kids really are trying to destroy them. Not to mention Blake's feelings for his ex-girlfriend - which he thought had long since died and were buried - are coming back big time. Now, pursued by infected teachers and classmates, and a goth band who want to force a deadly battle of the bands, the twins must expose a deadly conspiracy hell-bent on taking over the world.