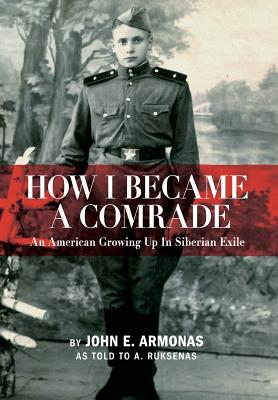 How I Became a Comrade
An American Growing Up in Siberian Exile
Hardcover

* Individual store prices may vary.
Description
John Armonas was a U.S. citizen, but had been left behind when his American-born father and five-year old sister, Donna, were urged to leave Lithuania back for the United States, after the Soviets first occupied Lithuania in 1940. His mother Barbara, a native Lithuanian, was assured by American officials she could soon follow with nine-month old John, as soon as her immigration papers were expedited. Instead, they ended up in Siberia in one of the massive waves of deportation from Lithuania and other Soviet occupied countries after World War II. John became Ivan, an "orphan," with his past hidden, because his mother's alleged political offenses would have cut off all chances for his survival, let alone any opportunity for success within the Stalinist system. A dramatic public encounter by his sister, Donna, with Soviet Premier Nikita Khrushchev during his visit to America in 1959, elicited from him a promise to let her mother and brother leave the Soviet Union and be reunited, ending a separation of 20 years, but not without additional bureaucratic harassment. This is a true story of survival, adaptation, and ultimate triumph over injustice.
Meridia Publishers, 9780983233077, 272pp.
Publication Date: April 30, 2013