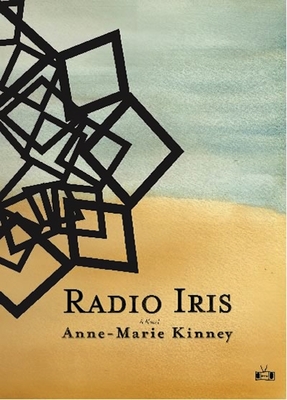 Radio Iris (Paperback)
Two Dollar Radio, 9780983247173, 209pp.
Publication Date: May 15, 2012
* Individual store prices may vary.
Description
"Radio Iris has a lovely, eerie, anxious quality to it. Iris's observations are funny, and the story has a dramatic otherworldly payoff that is unexpected and triumphant."
--Deb Olin Unferth, The New York Times Book Review
"A noirish nod to the monotony of work."
--
O: The Oprah Magazine
"Kinney is a Southern California Camus."
--
Los Angeles Magazine
"'The Office' as scripted by Kafka."
--
Minneapolis Star-Tribune
" An] astute evocation of office weirdness and malaise."
--
The Wall Street Journal
Radio Iris follows Iris Finch, a twentysomething socially awkward daydreamer and receptionist at Larmax, Inc., a company whose true function she doesn't understand (though she's heard her boss refer to himself as "a businessman").
Gradually, her boss' erratic behavior becomes even more erratic, her coworkers begin disappearing, the phone stops ringing, making her role at Larmax moot, and a mysterious man appears to be living in the office suite next door.
Radio Iris is an ambient, eerie dream of a novel, written with remarkable precision and grace that could also serve as an appropriate allegory for our modern recession.
Anne-Marie Kinney's short fiction has appeared or is forthcoming in Indiana Review, Black Clock, Keyhole, and Satellite Fiction.
About the Author
Anne-Marie Kinney: Anne-Marie Kinney has been published in Black Clock, Indiana Review, and Keyhole, and performed at L.A.'s Word Theatre. Radio Iris is her first novel.
or
Not Currently Available for Direct Purchase