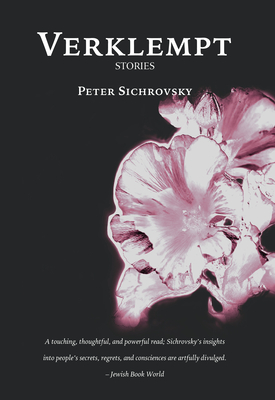 Verklempt (Hardcover)
Doppelhouse Press, 9780983254034, 200pp.
Publication Date: January 12, 2016
Other Editions of This Title:
Paperback (11/6/2018)
* Individual store prices may vary.
Description
'Verklempt', Yiddish slang, means 'choked with emotion.' In his latest collection of stories, internationally best-selling author Peter Sichrovsky aggressively dismantles post-Holocaust Jewish identity. These are love stories where love is a bitter pill, a joke, a missed chance at happiness, a secret, a ghost, or a longing to be with a person one cannot even remember. Sichrovsky writes without embellishment, spare outlines of characters that feel familiar, and infuses them with dark humor and tragedy. With characteristic inquisitiveness and provocation, Sichrovsky delivers a delightful collection that entertains and inspires us to tears, laughter, revelations. Darkly humorous, absurd, sometimes tragic and erotic. Foreword by award-winning playwright Ari Roth. Stories, among others:
In "Prague," an adolescent Jewish boy struggles when his Communist parents renounce their affiliations upon Soviet invasion of Czechoslovakia -- just as he is about to land a date at the local Communist club. "The Love Schnorrer" follows a hapless, depressed man leaving his wife and children to secretly emigrate with a Jewish partner, but he is deceived by this new woman, who he most thought he could trust. In "The Sirens" a young couple in Israel -- he a native Brooklynite and she an Israeli-born doctor--struggle to keep their marriage and family together under Saddam Hussein's latest rocket attack. "Berlin," "Holiday," and "Pig's Blood" have an autobiographical aspect. Interviews, interrogations, and captive audiences all reveal aspects of the author's curious career and iconoclastic personality. In "Clearance Sale" a Jewish man married to the wrong woman for years -- she's German, with Nazi-sympathizing parents -- consummates a brief affair with his Jewish secretary on a teddy bear, but only by passing backward through his life to a point of self-annihilation. "The Aunt" is a raunchy romp through an old people's home, where the protagonist's Aunt Martha is forced to share a room with an old Nazi. "Coffin Birth" finds the wealthy businessman and Holocaust survivor Herr Bernstein only able to reconcile his seventieth birthday with the conception that he will have an heir -- by any means necessary -- when he learns his daughter is a lesbian. Somewhere in every story there is a real person. These stories are based on facts. But they are not documentations. They reflect hopes, fears and indifference. Every story is true, as true as a story can be.
--Author's Preface to the English Edition.
About the Author
Peter Sichrovsky is an Austrian journalist, author, and former politician. He was a foreign correspondent between 1986-1996 for publications including Stern Magazine, the Sueddeutsche Zeitung, and Profil. In 1989 he co-founded Austria's newspaper Der Standard, where he served on the editorial board for several years, and from 1996-2004 he was a member of the European Parliament. Sichrovsky is the author of eighteen books, including many acclaimed books based on interviews: Strangers in Their Own Land: Young Jews in German and Austria Today, Born Guilty: Children of Nazi Families (adapted into over fifteen foreign-language theatrical works), Incurably German (interviews with German neo-Nazis), and Abraham's Children: Israel's Young Generation. Currently he writes for the online magazine Schlaglichter, where he is a widely-read columnist.
or
Not Currently Available for Direct Purchase