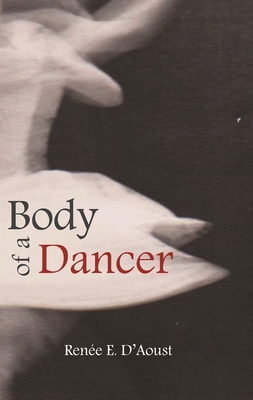 Body of a Dancer (Paperback)
Etruscan Press, 9780983294412, 167pp.
Publication Date: November 29, 2011
* Individual store prices may vary.
Description
2011 Finalist for ForeWord Review's Book of the Year Award in Autobiography/Memoir
"A remarkably clear-eyed descent into New York's surreal world of modern dance peopled by the obsessed, dispossessed, sexy, suicidal, brutal, broke, and absurd."--Lance Olsen, author of Nietzsche's Kisses
The award-winning writer Renee E. D'Aoust draws from her experiences as a modern dancer in New York during the nineties. Her luminous prose spotlights this passionate, often brutal world. Trained at the prestigious Martha Graham Center, D'Aoust intertwines accounts of her own and other dancers' lives with essays on modern dance history. A dancer's body, scarred, strained, and tough, bears witness to the discipline demanded by the art form. Body of a Dancer provides a powerful, acidly comic record of what it is to love, and eventually leave, a life centered on dance.
"D'Aoust describes in great candor and plainspoken wit all the idiosyncrasies of dancers and their necessary sacrifices: ""Leave home, leave country, forget secondary education, forget any guarantee of a stable income, destroy naive innocence about the body""--Shelf Awareness
"With exquisite description, absolute honesty, and a clear compelling voice, Body of a Dancer offers an unforgettable account of one artist's bittersweet journey."--Dinty W. Moore
Renee E. D'Aoust's essays have been featured as notable essays in Best American Essays in 2006, 2007, and 2009. Her nonfiction work has been included in the anthology Reading Dance, edited by Robert Gottlieb and nominated for the Pushcart Prize. D'Aoust is the recipient of an NEA Dance Criticism

About the Author
Trained as a dancer at the Pacific Northwest Ballet and later at the Martha Graham Center for Contemporary Dance, Renee D'Aoust performed on proscenium stages and black box theaters. Now as a writer she has numerous publications and awards to her credit, including a fellowship from the National Endowment for the Arts Journalism Institute for Dance Criticism, support from the Puffin Foundation, and grants from Idaho Commission on the Arts. D'Aoust holds degrees from Columbia University and the University of Notre Dame.