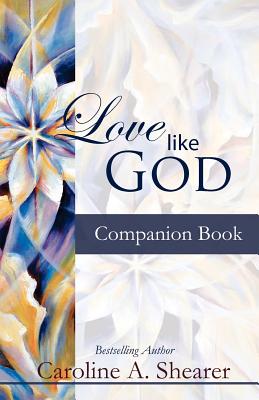 Love Like God Companion Book
Paperback

* Individual store prices may vary.
Description
You've read the love-expanding essays from the luminaries of "Love Like God." Now, take your love steps further with the "Love Like God Companion Book."The Companion provides a positive, actionable pathway into a state of absolute love, enabling readers to further open their hearts at a pace that matches their experiences. Love Like God Companion Book Features Expanded IntroductionThoughts and Affirmations from "Love Like God"Plus, All New - Love in Action Steps.
Caroline A. Shearer, 9780983301714, 106pp.
Publication Date: September 25, 2011
About the Author
Caroline A. Shearer is the founder of Absolute Love Publishing, which was born out of a mission to create and publish projects promoting goodness in the world. Known as a fresh, distinctive, spiritual voice, Caroline's visionary leadership is uplifting, gently blending love and inspiration. She is regularly featured as a luminary in print, broadcast, and online media, offering guidance and sharing positive stories of her personal spiritual journey toward a more abundant, joyful, and light-filled life. Intuitively guided, Caroline has a remarkable ability to unite others along a path of progressing and celebrating the experience of humanity. A bestselling author, Caroline's popular books include, "Dead End Date," the first book in the Adventures of a Lightworker metaphysical mystery series; "Love Like God: Embracing Unconditional Love;" "Love Like God Companion;" "Raise Your Vibration: Tips and Tools for a High-Frequency Life," a min-e-book(TM), and "Women Will Save the World." In addition to her own projects, she founded Spirited Press, an assisted self-publishing imprint that operates under the umbrella of Absolute Love Publishing. Spirited Press supports authors in sharing their own messages with the world.