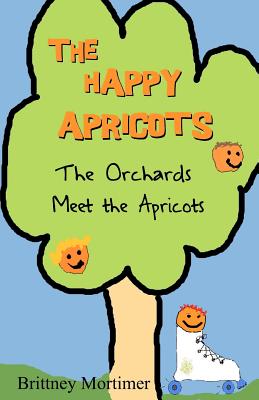 The Happy Apricots
The Orchards Meet The Apricots
Paperback

* Individual store prices may vary.
Other Editions of This Title:
Paperback (11/18/2011)
Description
Nora, Silas and Avery are three unusual apricots After being picked from their tree in the farmer's tree they are taken home to live with Mr. and Mrs. Orchard. This begins their adventures with the "outside" world where they discover they have invisible arms. They find out their favorite foods, build a rollercoaster, and find new and exciting ways to climb furniture. These happy apricots will always make you smile with their newest discoveries.
Kokonutlime Publishing, 9780983383369, 72pp.
Publication Date: November 18, 2011
About the Author
Brittney Mortimer is also a music therapist. She uses music to assist others in achieving life goals such as better communication, social skills, and interacting with their world. Piano and guitar are the instruments she likes the best, and she wants to learn to play the banjo. Music is one of her main loves, but she has many hobbies which include writing, hiking, cooking, bird watching, juggling, singing, laughing, playing board games, and writing letters. She does not like onions, cotton balls, bad humor, spicy food, discourteous behavior, or finding insects unexpectedly. She does enjoy adventures, Mongolian Barbecue, uplifting reading, cute animals, practical jokes, good friends, ice cream, sunsets, rivers, and hugs. Brittney wrote this book to illustrate that happiness is an attitude, not a set of circumstances. Relationships matter more than things or events, and sometimes good friends can be disguised as something else at first.