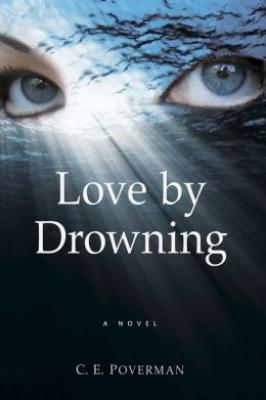 Love by Drowning
Paperback

* Individual store prices may vary.
Description
Fiction. I am not lying when I say this book is better than Gone Girl by Gillian Flynn. Poverman gives us a situation and set of characters as mysterious and intriguing as Flynn does, he surprises us just as much, and we are as riveted to the author's slow unraveling of the main players' psychologies. ...] What Poverman has done is both more skillful and more realistic: he's painted three-dimensional characters who are as likely to do right as they are to do wrong, characters whose obsessions and actions blur the line between good and evil, whose backgrounds and circumstances justify the havoc they wreak.--Melanie Bishop for Huff Post Books

Magnificent in its conception and precisely detailed in its execution, LOVE BY DROWNING is a disquietingly obsessive psychological mystery of two brothers, Val and Davis, whose fates, set in motion early by their father, are tragically altered by their involvement with Lee Anne, a mysterious and charismatic woman. Poverman is a writer of such range and power, and of such oneiric strangeness and metamorphosis that at times the writing carries the force of myth. I disappeared into the world of the novel right from the beginning, and I haven't had that experience in a long while.--Michael Collier.
El Leon Literary Arts, 9780983391968, 396pp.
Publication Date: August 25, 2013
or
Not Currently Available for Direct Purchase