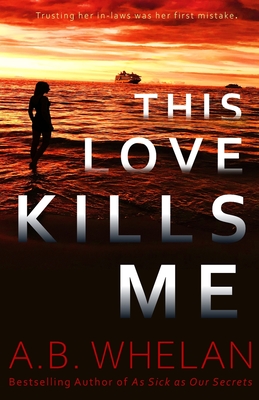 This Love Kills Me
Paperback

* Individual store prices may vary.
Description
A family cruise. A murder. Secrets. Lies. Sex. Betrayal.

A binge-worthy read of a missing millionaire author and a friend obsessed with finding out the truth and bringing her justice.


Trusting her in-laws was her first mistake.
Julia Rose, an acclaimed millionaire fantasy author, wife, and mother to a young boy, disappears on a family cruise. Did someone push her overboard? Or did she fall? Three years after the incident, a beautiful young woman shows up in Manhattan, calling herself Annie Adams. With the help of Julia's former attorney, Annie establishes herself as the new estate manager of the Rose family. But Annie didn't take the job to make Julia's widower richer. She is in the city to find out who tried to kill Julia and why, and make them pay. When her dedication turns into obsession, Annie has to decide if she is willing to pay the high price for bringing justice.
Burbank Books, 9780983472971, 332pp.
Publication Date: May 31, 2021