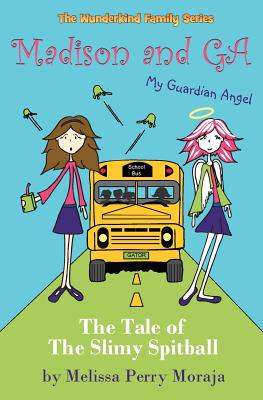 Madison and Ga (My Guardian Angel) (Paperback)
The Tale of the Slimy Spitball
Melissa Productions, Inc., 9780983475170, 94pp.
Publication Date: November 16, 2012
* Individual store prices may vary.
Description
Madison's parents and teachers think it's time for her to start acting like a big girl, which means she needs to stop blaming her imaginary friend for everything that goes wrong And that is exactly what Madison is trying to do But what everyone doesn't know is Madison's imaginary friend is a sassy, childish (yet very loyal and loving) guardian angel, named G.A.. G.A.'s job is to protect Madison and teach her important stuff so she can earn feathers for her wings and one day fly. Not simple for an angel who seems to always be misplacing her halo and getting herself into mischief, leaving Madison to take the blame. In The Tale of the Slimy Spitball, Madison finds herself in the principal's office for a third time this year. This time she's being accused of spitting a slimy spitball at this kid Zach on the school bus. Find out who really spit the spitball? Will G.A. earn a feather for her wings? Or will Madison take the blame, again? Target age: 6-12 years old Children's chapter book.