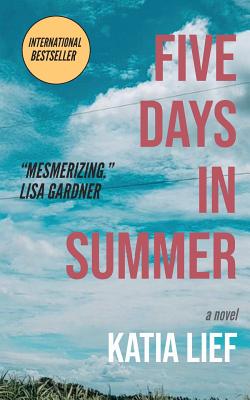 Five Days in Summer (Paperback)
Blue Table Books, 9780983499077, 280pp.
Publication Date: May 16, 2011
Other Editions of This Title:
MP3 CD (3/1/2017)
MP3 CD (11/3/2015)
* Individual store prices may vary.
Description
"Mesmerizing...Your heart will be pounding long after you've turned the final page." --Lisa Gardner, New York Times Bestselling Author of Love You More SHE WAS SUPPOSED TO BE RIGHT BACK... Before the long drive home from vacation on Cape Cod, Emily Parker made a quick run to the grocery store...and disappeared. When her car is found abandoned in the parking lot, her husband, Will, turns to a retired FBI profiler named John Geary for help. As her family scours the Cape for her, Emily's thoughts are not on her own safety. Kept helpless in a madman's lair, she watches him prepare a five-day countdown that will bring him to his real victim-her young son. "I put Five Days in Summer aside only once...to make sure my doors were locked." --Barbara Parker, New York Times Bestselling Author of Suspicion of Betrayal "A gripping, poignant portrait of an innocent family caught in a nightmare of evil." -Anne Frazier, Author of Play Dead "Five Days has it all-an attractive female detective, a crusty FBI profiler, and the scariest killer you'll never want to meet." --Leslie Glass, Author of Sleeper "Strikes terror into a lazy summer day." --Donna Anders, Author of In All the Wrong Places "Taut, clean storytelling." -Publishers Weekly.