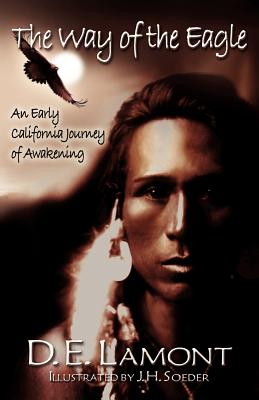 The Way of the Eagle: An Early California Journey of Awakening (Paperback)
An Early California Journey of Awakening
Cloud River Press, 9780983500704, 138pp.
Publication Date: May 22, 2011
About the Author
D.E. Lamont grew up in the mushrooming residential developments of the San Fernando Valley of Southern California in the 1950s and 60s. She and her brothers explored the wild chaparral-covered hills and canyons, where they found signs of former Native American inhabitants. These discoveries excited her interest in earlier times and left her with the haunting impression that many stories about these mysterious, missing people waited to be told. Only many years later did she learn about the original people of Los Angeles, the Tongva, who had been driven to near extinction over the last four and a half centuries by the European and other conquerors. She wished to honor the Tongva and let more people know about them through her story, which is set in the period just before the encroachment of Spain. Today roughly 2,000 descendants of the Tongva live in Southern California. D.E. Lamont has recently published an e-novelette, "LOST WITHOUT LOVE--A Hollywood Tale of the Future," and the short story collection "Two Short Fantasies: One Starry Night's Dream and The Prisoner." She has also co-authored three nonfiction books and is working on the sequel to THE WAY OF THE EAGLE and a full-length novel. She lives with her husband in an apartment overlooking the Hudson River in New York, which at rare, magical times transforms into a mystical rolling river of clouds - for which she named her publishing company, Cloud River Press.
Advertisement