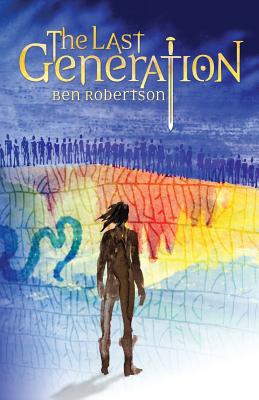 The Last Generation (Paperback)
Menadena Publishing, 9780983526803, 390pp.
Publication Date: September 4, 2014
* Individual store prices may vary.
Description
A teenage girl embarks on the journey of a lifetime in Ben Robertson's epic young adult novel, The Last Generation.
Bridget Thorsdottir is seventeen years old when the new bishop who has taken over her Norse colony announces the final step in his plans to do away with their centuries-long tradition of farming.
An avid hunter in the days when women were not allowed to bear arms, as well as half-Inuit due to her father's love for an outsider, Bridget has never really fit in with her fellow Greenlanders.
Her family is further shunned when Bridget's father, Thor, opposes the new bishop's plan. His refusal to abandon his farm in favor of fishing leaves the farm and even Thor's life in peril.
Bridget, suffering from prophetic dreams that haunt her every waking moment, urges her father to flee to the New World immediately.
But when Thor refuses to listen, Bridget and her adoptive brother set sail for the New World on their own.
Danger and hardship will challenge their progress along the way. Will Bridget ever find the New World? And will she ever convince the rest of her family to join her?
About the Author
Ben Robertson was born in Louisville, Kentucky and grew up in many places, including the Appalachian Mountains, lower Manhattan, and New England. After studying at Fudan University in Shanghai following his senior year of high school, Ben studied Chinese and was an interpreter for CNN during the student protests in Tiananmen Square. After several years working in business, Ben later became a professional actor under the tutelage of Penny Templeton and Harold Guskin in New York City. Ben currently lives in Keene, New Hampshire.
Praise For The Last Generation…
"Bridget is a strong female character who defies contemporary gender stereotypes... in hunting and fighting and in her rugged individualism... detailed descriptions of life in both the Norse and Inuit communities of the early modern era... Solid worldbuilding" -Kirkus Reviews



"Learning about sixteenth century Norse culture from Bridget's perspective was fascinating... clear images... as if I were watching a movie... I'd recommend The Last Generation to young adult and adult readers alike. This is the kind of adventure that can appeal to a wide audience." - Long and Short Reviews