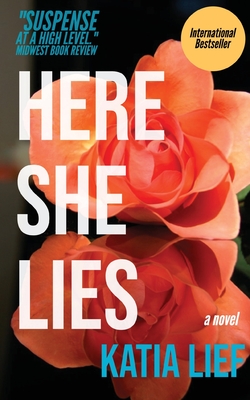 Here She Lies (Paperback)
Blue Table Books, 9780983542001, 256pp.
Publication Date: May 7, 2011
Other Editions of This Title:
MP3 CD (3/1/2017)
MP3 CD (11/3/2015)
* Individual store prices may vary.
Description
"Suspense at a high level." -Midwest Book Review WHERE DOES THE TRUTH END-AND THE ULTIMATE BETRAYAL BEGIN? When she discovers e-mail evidence of her husband's infidelity, Annie Milliken is shattered. Dismissing his pleas of innocence, she takes their baby daughter and goes to the one person she has always trusted: her twin sister, Julie. Annie and her sister soon become as close as they were growing up, spending their days together, dressing the same, sharing the baby. But when Annie applies for a job, everything comes undone. Her credit cards are stolen just a she's arrested for grand larceny. The police realize she is the victim of identity theft, but she has yet to understand the true scale of the crime. For when Annie turns to Julie for help, she finds that her twin sister has disappeared...along with her baby. Now with her daughter-and her own life-on the line, Annie is going to fight for what is hers. PRAISE FOR KATIA LIEF'S NOVELS "Mesmerizing." --Lisa Gardner "Nail-biting suspense." -Richard Montanari "Brilliant." -Suspense Magazine "Exhilarating." -The Mystery Gazette "Taut, clean storytelling." -Publishers Weekly "Readers will want to read more of this talented writer's work." -New York Journal of Books.