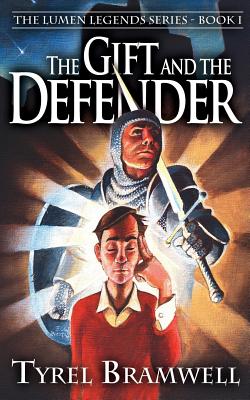 The Gift and the Defender (Paperback)
Grail Quest Books, 9780983548843, 378pp.
Publication Date: December 17, 2016
* Individual store prices may vary.
Description
With a head full of dreams, Adam Malloy, a young man from a small town, moves to New York City. There he discovers he has a remarkable gift: the ability to change the world with his mind. But is he capable of reshaping reality without turning his gift into a curse?In the final days of a bloody war with the Malum, Michaelis, a Lumen villager, shows he has what his land desperately needs: courage. His service to the king puts him at the center of a changing world. Is it too much to rely on one man?
About the Author
Tyrel Bramwell is a pastor and author. He offers readers a worldview that is packed with imagination, yet rooted in the knowable and absolute truth. He has a bachelor's degree from Concordia University, Michigan and his master of divinity degree from Concordia Theological Seminary, Indiana.