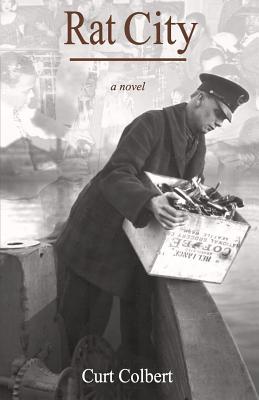 Rat City (Jake Rossiter & Miss Jenkins Mystery #1) (Paperback)
Rat City Publishing, 9780983571407, 372pp.
Publication Date: November 29, 2014
Other Editions of This Title:
Paperback (3/31/2020)
* Individual store prices may vary.
Description
A hard-boiled historical detective novel set in Seattle in 1947, featuring WWII vet, Jake Rossiter, who wants to clean up the corruption in his home town, and his girl Friday, Miss Jenkins, who wants to be a P.I.
About the Author
A Seattle native, Curt Colbert served in Vietnam and has worked as an actor/director, as well as a consultant in the food industry. He is a poet who regularly reads in the greater Seattle area, loves to fish, and has an abiding interest in the study of history. He enjoys boxing, a good cigar, and the occasional tussle with his bob-tailed cat, Al. He lives with his wife Stephanie in Mountlake Terrace. Curt has also written a series of humorous mysteries with Waverly Fitzgerald, under the pen name of Waverly Curtis. The first in the series, Dial C for Chihuahua, was published by Kensington in October 2012, followed by Chihuahua Confidential and The Big Chihuahua in 2013, and A Chihuahua in Every Stocking and The Chihuahua Always Sniffs Twice in 2014. The Silence of the Chihuahuas has a publication date of October 2015. Rat City is the first in a series of detective novels featuring Jake Rossiter and Miss Jenkins. Their adventures continue in Sayonaraville and Queer Street