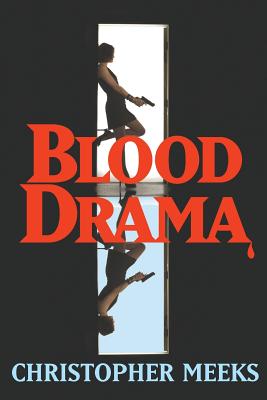 Blood Drama (Paperback)
White Whisker Books, 9780983632962, 242pp.
Publication Date: May 7, 2013
* Individual store prices may vary.
Description
THE STORY:
Everyone has a bad day. Graduate student Ian Nash has lost his girlfriend in addition to being dropped from a Ph.D. program in theatre at a Southern California university. When he stops at a local coffee shop in the lobby of a bank to apply for a job, the proverbial organic matter hits the fan. A gang of four robs the bank, and things get bloody. Ian is taken hostage by the robbers when the police show up. Now he has to save his life.
FBI Special Agent Aleece Medina's analysis of the bloody bank heist drives her into the pursuit of a robbery gang headed by two women. She doesn't anticipate how this robbery will pit her against both the bandits and the male higher-ups in the FBI while the media heats up during a giant manhunt.
The robbers are about to kill Ian, and all he has at hand is his knowledge of the stage.
EARLY REVIEWERS SAY:
"Ian Nash is not an easily defeated man. He is a winner in spite of himself, and we love him for that." - Sam Sattler, Book Chase
"Author Christopher Meeks synthesizes all with elan in this most recent narrative triumph. He unfailingly entertains " - Gerald Locklin, author of The Vampires Saved Civilization