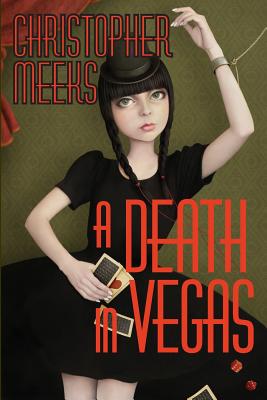 A Death in Vegas
Paperback

* Individual store prices may vary.
Description
In "A Death in Vegas," the president of a company that specializes in beneficial bugs for organic gardeners discovers a young woman dead in his Las Vegas hotel suite. She had worked as a sexy lady bug at his convention booth -- and he had nothing to do with her death. While that's being investigated, the FBI raids his booth on a money-laundering scam that he knows nothing about. Soon, the coroner doesn't have good news, either. Who has set him up? Why? With the police and FBI are against him, and his wife missing, he flees to find answers and his wife. "With his tongue planted firmly in cheek, Christopher Meeks spins a charming and surprisingly sexy tale of murder, betrayal, and the importance of beneficial insects." -Mark Haskell Smith, author of "Baked" and "Raw: A Love Story" "I've never, ever wanted to go to Vegas. I don't care if what happens there, stays there. But Christopher Meeks makes me want to go so I can find out who done it. A fun, exciting read, with Chris's usual wonderful writing and great sense of humor." -Jessica Barksdale Inclan, author of "Her Daughter's Eyes" and "How to Bake a Man." "Christopher Meeks had me at page three. I couldn't wait to find out how Patton Burch was going to explain the naked body he woke up to in his Las Vegas hotel room - first to the cops and then to his wife." -Sam Sattler, Book Chase.
White Whisker Books, 9780983632993, 180pp.
Publication Date: August 15, 2014