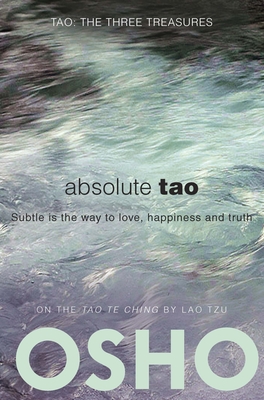 Absolute Tao (Paperback)
Subtle Is the Way to Love, Happiness and Truth (Tao - The Three Treasures)
Osho Media, 9780983640004, 208pp.
Publication Date: April 10, 2012
* Individual store prices may vary.
Description
Moving beyond the usual interpretations of this classic Chinese text -- that of using it as an indicator of what to do next or attempting to predict the future -- Osho is using the Tao Te Ching as Lao Tzu intended: to ignite the flame of individual awareness and insight. His commentaries on these seven verses burn through every idea we may hold about ourselves until we can see with the same crystal clear light as Lao Tzu.

About the Author
Osho is a contemporary mystic whose life and teachings have influenced millions of people of all ages, and from all walks of life. His often provocative and challenging teachings generate today more and more interest and his readership is dramatically expanding around the world in more than fifty languages. The Sunday Times in London named Osho as one of the "1,000 Makers of the 20th Century." He is known around the world for his revolutionary contribution to meditation - the science of inner transformation - with the unique approach of his "OSHO Active Meditations" acknowledging the accelerated pace of contemporary life and bringing meditation into modern life