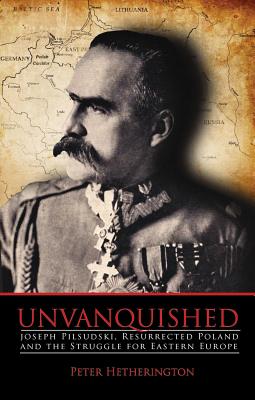 Unvanquished: Joseph Pilsudski, Resurrected Poland and the Struggle for Eastern Europe (Hardcover)
Joseph Pilsudski, Resurrected Poland and the Struggle for Eastern Europe
Pingora Press, 9780983656302, 724pp.
Publication Date: October 1, 2011
* Individual store prices may vary.
or
Not Currently Available for Direct Purchase
Description
Telling the epic story of Joseph Pilsudski, the father of Polish independence, this vivid biography reads like an adventure novel, including swashbuckling tales of both World Wars, a plot to kill the czar, Siberian exile, life in the underground, a dramatic prison escape, and one of the most successful train robberies in European history. Although he is largely either unknown or misunderstood in the West, Pilsudski was a consequential historical figure whose defeat of the Red Army in 1920 preserved Poland's sovereignty and quite possibly spared Europe from Bolshevik revolution. This extensive and definitive account of Pilsudski's life places this andother achievements in the proper context by providing sufficient background in Polish history and illuminating his interconnectedness with more well known historical events.
About the Author
Peter Hetherington holds degrees in geology from the University of Illinois and the University of Kentucky and has worked for more than 30 years as an explorationist. He lives in Houston.
Advertisement