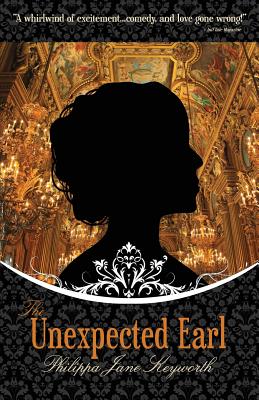 The Unexpected Earl (Paperback)
Madison Street Publishing, 9780983671985, 322pp.
Publication Date: June 26, 2014
* Individual store prices may vary.
Description
Six years after being jilted without a word of explanation, Julia Rotherham finds Lucius Wolversley standing before her once again-unexpected, unannounced, unwelcome. With her heart still hurting and, more importantly, her pride, Julia must chaperone her younger sister, fend off fortune hunters, orchestrate a fake engagement, and halt an elopement-all whilst keeping the man who jilted her at arm's length. But what Julia doesn't know is that this time, the Earl has no intention of disappearing, and this time, he has more than an explanation to offer....
About the Author
Philippa Jane Keyworth, known to her friends as Pip, has been writing since she was twelve in every notebook she could find. Originally trained as a horse-riding instructor, Philippa went on to become a copywriter before beginning a degree in History. A born again Christian, Philippa lives in the south of England with her handsome husband. Philippa has always written stories and believes that, since it is one of her loves and passions, she always will. In her early writing career, she dabbled in a variety of genres, but it was the encouragement of a friend to watch a film adaptation of Jane Austen's Pride and Prejudice that began her love affair with the British Regency. Since then, she has watched every Regency film and TV series she could get her hands on and become well acquainted with Georgette Heyer's novels which gave her the inspiration to write her own. Both as a reader and a writer, Philippa believes it is important to escape into a world you yourself would want to live in. This is why she writes stories that will draw you into the characters' joys and heartaches in a world apart from our own. Her debut novel, The Widow's Redeemer (Madison Street Publishing, 2012), is a traditional Regency romance bringing to life the romance between a young widow with an indomitable spirit and a wealthy viscount with an unsavory reputation. The novel has been received well by readers and reviewers who have praised the heartfelt story and admirable characters. Her second novel, The Unexpected Earl (Madison Street Publishing, 2014), explores another romance in the Regency era when an impetuous young woman has her life turned upside down by the reappearance of the earl who jilted her six years ago. So, what are you waiting for? Get swept away into another time with characters you will learn to love, and experience the British Regency like never before.
or
Not Currently Available for Direct Purchase