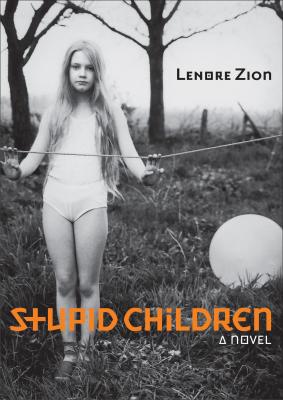 Stupid Children (Paperback)
Emergency Press, 9780983693260, 149pp.
Publication Date: February 12, 2013
* Individual store prices may vary.
Description
Jane lived happily in Miami Beach with her father until his failed suicide attempt and relocation to a mental hospital forced her into the foster care system. By chance, Jane is assigned to foster parents in central Florida who are deeply involved in the Second Day Believers&mdasha cult focused on the cleansing of mental impurities in their children, and the sanctity of the internal organs of farm animals. Jane is quickly initiated into the Second Day Believers, but her father's lingering voice prevents her from becoming entirely indoctrinated. Despite Jane's resistance, she is revered in the cult as the second coming of the late wife of Sir One, the leader of the Second Day Believers. Poised to rise through the ranks of the insane cult and marry their leader, Jane must make a difficult choice.
"Stupid Children" is a story inspired by Katherine Dunn's, "Geek Love," and written in a voice similar to Donald Barthelme. Hilarious, offbeat, fast-paced and wildly imaginative, Zion, a doctor of psychology, imbues her characters with bizarre psychological abnormalities to create vivid, memorable eccentrics that leap from the page. With deadpan, wonderful ruminations on tattoos, the nature of coincidence, drug use, father-daughter relationships, mental illness, violence, and deviant sexuality, this novel is destined to become a cult favorite.

About the Author
Lenore Zion s first book, "My Dead Pets are Interesting," was published by TNB books in 2011. She is an original contributor to The Nervous Breakdown, started by Brad Listi in 2008. Zion has a doctorate in clinical psychology, a degree which spawned her interest in psychological abnormalities. Her specialty is the treatment of sexual pathology, and her dissertation focused on the paraphiliassexual impulse disorders that include exhibitionism, pedophilia, fetishism, sadism, masochism, and frotteurism, among others. She lives in Los Angeles.

"
Praise For Stupid Children…
Stupid Children surprises and dazzles at every turn. You will not forget this book."
—Jonathan Evison, author of All About Lulu and West of Here

A wildly inventive, horribly funny, and morbidly touching debut novel. If I were the multi-spleened founder of an oddball cult in need of a new high priestess, I'd tap Lenore Zion."
—Greg Olear, author of Fathermucker and Totally Killer

Equal parts satirical romp and dystopian lament, and skillfully blending house of horrors with theater of the absurd."
—Gina Frangello, author of A Life in Men, Slut Lullabies and My Sister's Continent
or
Not Currently Available for Direct Purchase