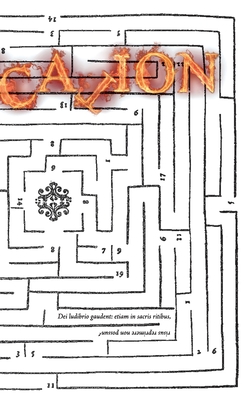 The Abdication
Paperback

* Individual store prices may vary.
Description
Spring 2032: an enigmatic bandleader named Triboulet arrives by helicopter in Rome, where his troupe awaits with a legion of animals and unruly kids. When performing acrobatic feats and provoking states of joyous panic through their ritualistic music, the troupe's arrival proves restorative, for the world is beset with famines, plagues, and religious conflicts, which Triboulet seeks to neutralize with freeing laughter. While they begin constructing strange edifices in the city, sacred sites around the world suffer terrible, often humorous forms of vandalism, provoking the ire of religious and political authorities, who grow suspicious of the troupe and leery of the increasing allure they exert over people. Although radical Islamic sects claim responsibility for the attacks on Catholic and Jewish sites, no one is certain who is responsible-is it the Jihadists, anarcho-atheist intellectuals, or eco-terrorists? And who really is the masked Triboulet? The very future of the world is at stake, and while touring Jerusalem during Christmas, Triboulet and his merry troupe bear witness to the world's pivotal crossing into a new reality. Albert Camus noted that 'the metaphysics of the worst' expresses itself in a literature of damnation and argued that 'we have still not yet found the exit' from such literature. With his second novel, Hanshe has found the way out, offering in fact something not only promising, but astounding, a pathway that is into a new reality, into a 'physics of the best.' The Abdication is a true ero(t)icomic epic. * "With this new novel, Hanshe reinforces his growing reputation as one of today's most original and thought-provoking novelists." -Keith Ansell-Pearson "The Abdication is a visionary novel of dangerous ideas, a theological thriller concerned with the absence of god and the question posed by the phrase: Dionysus versus the Crucified. It is as richly allusive as it is physically direct: a novel of revolt that can at times be revolting in its relentless push to break the mold of idealist thought. As well argued as it is intricately arcane, indeed dense with learning and lore, this book is both experimental and assured, a comedy of high seriousness and gospel of the flesh that our winded civilization has needed for 2,000 years. Ridendo dicere severum " -Stuart Kendall, author of Georges Bataille.
Contra Mundum Press, 9780983697220, 302pp.
Publication Date: April 8, 2012