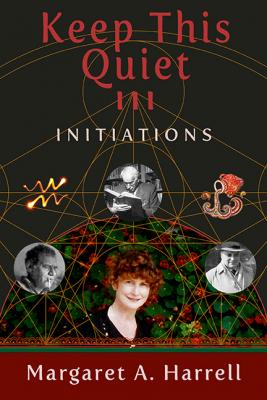 Keep This Quiet! III
Initiations
Paperback

* Individual store prices may vary.
Description
"Keep This Quiet III-Initiations" begins in the C. G. Jung Institute Zurich, where Margaret was enrolled in 1984. She is headed for a big initiation there, which she narrates for us - showing how initiations are life-transforming. Notably, she also dives into the debate between physicist Wolfgang Pauli and psychiatrist Carl Jung about how science/matter and psyche/spirit/synchronicity emerge from a unified psychophysical realm. Dreams lend assistance, as do the brilliant Jung-Pauli letters. Exercises in the back offer practical help in how to work with energy.
Praise For Keep This Quiet! III: Initiations…
"This is the third and highly recommended title in Margaret Harrell's outstanding 'Keep This Quiet' autobiographical series. A fascinating and exceptionally well written personal story, 'Keep This Quiet! III: Initiations' is as informative as it is entertaining and will be especially interesting to students of Jungian psychology and metaphysics.'Keep This Quiet! III: Initiations' is very highly recommended for both community and academic library collections. Also exceptionally commended are the first two volumes in this outstanding series" - Midwest Book Review;"Jung & Pauli...Courageously, competently Harrell guided this reader through mazes of scientific exploration, all the while keeping her engaging 'anima' voice as lure to read on" - Puanani Harvey, Advanced Studies Coordinator, New Mexico Society of Jungian Analysts;
"Margaret has done an amazing job witnessing for us all the deep path of walking with the Self. She has presented this information, while weaving the amazing discovery of the multi-layers of psychology and the depth the journey revealed" - Jyoti, Spiritual Director, Center for Sacred Studies
Saeculum University Press of NC, 9780983704560, 324pp.
Publication Date: March 15, 2014