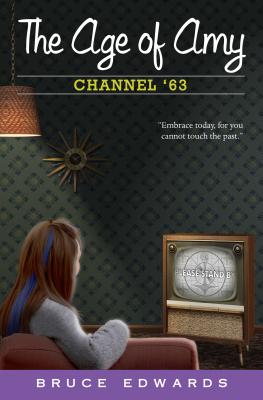 The Age of Amy (Paperback)
Channel '63
Lambert Hill, 9780983760443, 224pp.
Publication Date: November 1, 2014
* Individual store prices may vary.
Description
You enter a dark room with only the glow of a retro swag lamp to light the way. Sitting on a plaid couch under a sunburst clock, you turn on a vintage TV that only gets one station: Channel '63. No, you haven't time-traveled back to the 1960s. You are in a theme park attraction where visitors can watch, and even interact with the people of that turbulent decade

16-year-old Amy spends a lot of time in the Used-To-Be TV pavilion. Postwar America has always held a special fascination for her. It was a simple time of TV dinners and white picket fences, with no hackers, frackers, or terrorists to intrude on one's happiness. Dysfunctional families were few, unlike Amy's, which is on the verge of collapse. She has petitioned the courts to be "emancipated" from her parents -- a legal procedure that allows minors to be released from parental custody. Her only problem is, she has nowhere else to go.

The time warp attraction provides Amy with little more than a part-time escape from this family crisis. She is hopelessly depressed, until she meets a tenderhearted boy on the black and white TV. The understanding teenager offers Amy the solace she desperately needs, and she immediately bonds with his loving family -- the kind she wishes she had.

A personal relationship quickly develops between the two teens that is plagued with severe limitations. Not only are they separated by 50 years of time and space, but computers constantly bleep any language that might impact future events, making intimate conversation nearly impossible. Fortunately, Amy finds a workaround when she visits an eccentric, old magician. He has invented a "magic clicker" that will silence the annoying restriction. He offers it to Amy, but only after this stern warning: Watch what you say One wrong word and history as we know it will be changed forever.


or
Not Currently Available for Direct Purchase