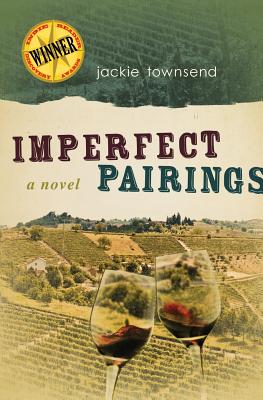 Imperfect Pairings (Paperback)
Townsend Inc., 9780983791522, 414pp.
Publication Date: May 21, 2013
* Individual store prices may vary.
Description
Smart, career driven Jamie had not intended to fall in love. And to a foreigner no less, an Italian who doesn't reveal his heritage at first. Jack is short for John, he tells her, but she soon discovers that John is short for Giovanni. Insanely handsome and intense but unreadable, Giovanni is a man of few words. When after two months together she accompanies him to his cousin's wedding in Italy, Jamie learns that he hasn't been back to the troubled family estate in ten years-but with one step upon the rich Italian soil covered in ancient vines, it's as if he never left. Suddenly his language is no longer her language, and Jamie is drawn inexplicably into an Italy that outsiders rarely see-a crumbling villa, an old family scandal, a tragic mother, an estranged father, and a host of spirited Italian cousins. Jack is finally forced to face the destiny he's been renouncing; and Jamie makes a rash decision, unaware that it will change her life forever.