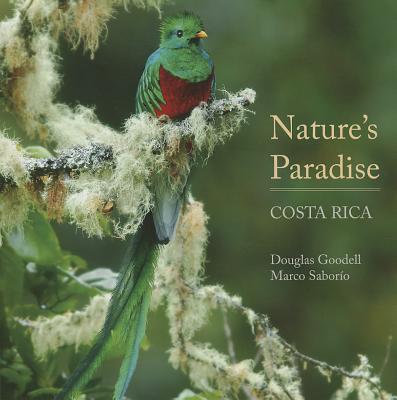 Nature's Paradise (Hardcover)
Costa Rica: Costa Rica
Nature Arts Press, 9780983813200, 194pp.
Publication Date: April 30, 2013
* Individual store prices may vary.
Description
Nature's Paradise: Costa Rica shows captivating examples of wildlife and scenes a traveler might have seen or hope to see. It can be a souvenir, a resource for travel, a wildlife reference, or simply a beautiful coffee-table conversation piece. It captures the country's great biodiversity through stunning photographs from many different areas. It includes many birds because they are of such great interest and so often sought after, but it also shows butterflies, reptiles, mammals, and scenes of great beauty. It is not a guide book nor is it heavy on biology; its emphasis is on beautiful photography with locations and interesting information provided about each subject.
About the Author
Doug Goodell has had a lifelong interest in photography, and has focused on nature and conservation subjects since 1998, with a special interest in avian photography. He is a contributor to the book In the Presence of Nature and is co-author of a children's book, Duck Enough to Fly, and a natural history photographic book, Jungle of the Maya, about Belize, Guatemala, and Yucatan. His work has been exhibited throughout the United States, and is in numerous private and corporate collections. Marco T. SaborAo started his career as professional photographer in 1960, in Costa Rica. He has participated in various seminars and courses of commercial, medical, and nature photography in Costa Rica, Panama, and the United States. In 1979 he earned a certificate in biomedical and life sciences photography at Mount Sinai Medical Center in Florida. His photos have won awards and honorary mentions in the categories of medicine and natural history. His work has been widely published in several countries including America, Europe, Japan, and New Zealand."
or
Not Currently Available for Direct Purchase